Practice never looked
so easy
Bounce back and back again with increasing confidence. Our Tennis Trainer Tool bounces your tennis ball back and forth with vigorous force, thanks to a sturdy tether cord that's connected to the anchoring trainer base. Who needs a training partner or coach who screams at the top of his lungs anymore?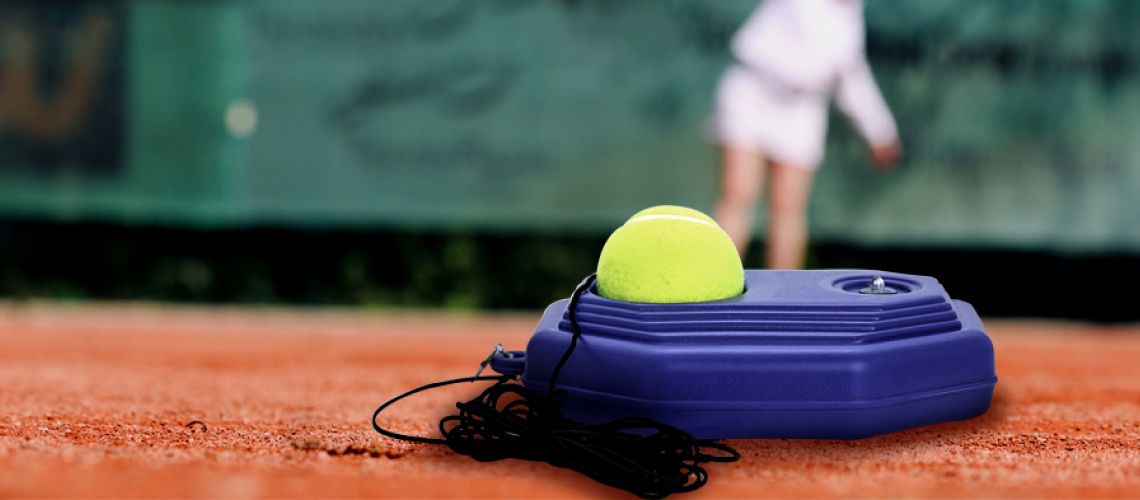 Durable + easy to use
Made of high-quality polyethylene plastic, the base of our training device is sturdy and durable. All you have to do is fill it with water (or sand, whichever you prefer) to keep it put. When empty and not set in place, the base is super lightweight, making it easy to carry and take with you on the go, from the gym to park to the backyard.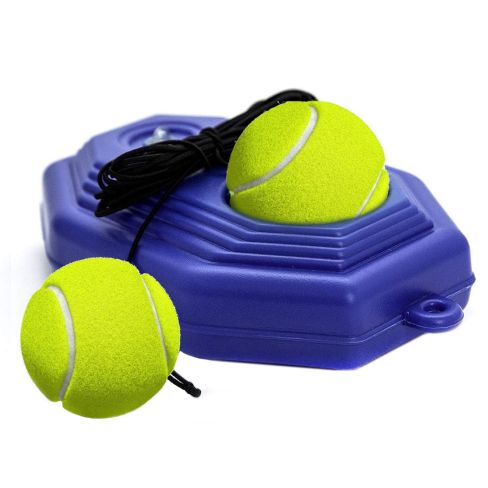 Practice + perfect
that swing
Who needs to hit the courts and brave the blazing sun or crowds? There's no need to reserve a court at the park or gym anymore — because all you need is right in this Tennis Trainer Tool. Practice your forehand, backhand, serves, and more right at home or from the comfort of your driveway or backyard.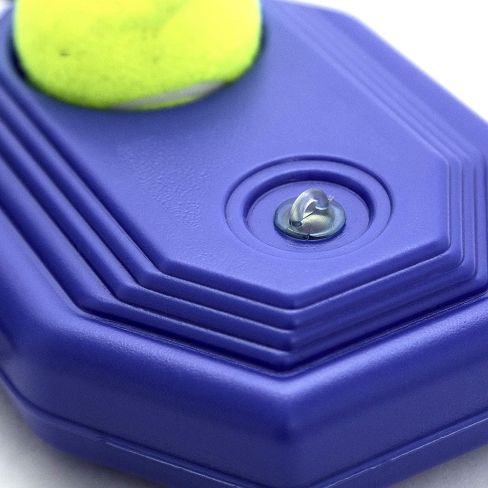 Warm up or train
like a pro
With 300 inches of rope, you can work on your swing or serve far and wide for a true tennis court feel, without an actual court needed.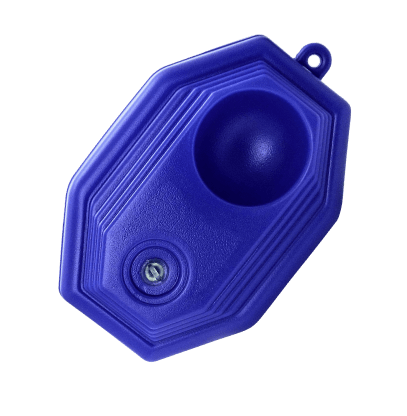 Durable build and hold
Polyethylene plastic retains a durable feel and build that puts up with sunlight and rainwater alike. Anti-skid layering at the bottom to the Tennis Trainer Tool base also ensures no skidding or slipping while in use.