Your baby will love the texture & the shape
This adorable Hedgehog teething toy is perfect for infants just like yours to relieve sore gums and teething pain. This soft silicone teether is not only adorable – it's effective.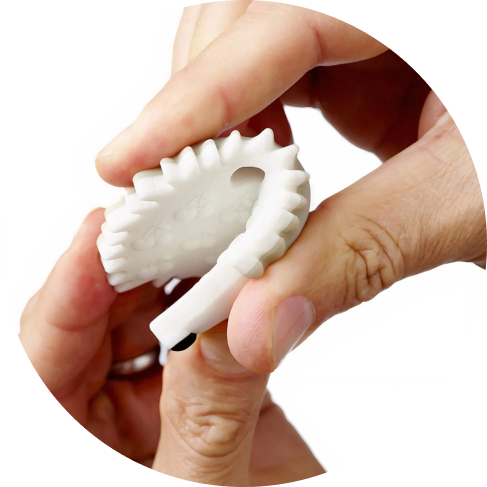 The high-quality baby product you can trust
Teething pain remedy
This design is fresh, fun, and joyful
It's a great addition to your baby's toy collection. Can easily be attached to any of modern pacifier leashes.
Completely safe for your baby
These ones are made from 100% food-grade silicone and are absolutely safe. (BPA, PVC, phthalate, lead, and cadmium free).
It's freezer-friendly
You can pop the Ali+Oli Hedgehog Teether into the freezer for a few minutes for added extra soothing comfort.
Directions & wash instructions
As always, never leave your baby unattended with your silicone teether. Use warm soapy water to clean, and clean often.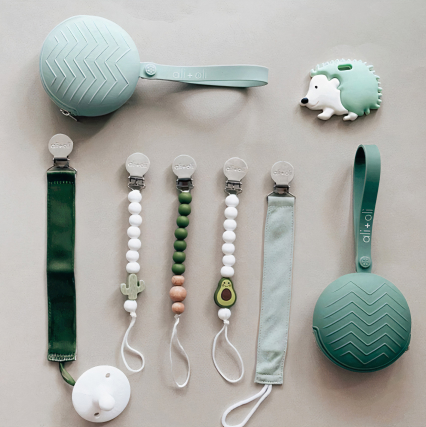 For your baby's development
The multi-texture surface is a great massager for a baby's sore gums, and it also helps provide sensory points for your little one to feel and for little hands to grip on to. It also helps babies learn hand-to-mouth coordination, which is essential at this age.
About Ali+Oli
Hi there, we are Oliver & Alejandra James, we are the co-founders of Ali+Oli. This is our family business and these are our daughters, Isabela, Penelope, and Natalia. We run our small business from Coral Gables, Florida, which is a suburb of Miami, and we started our baby product business in 2007, when these girls were just babies.
We have experienced all of the ups-and-downs of parenting just like you have, and we know what you expect when you buy a baby product. This is what is behind our passion in creating the high-quality baby products you receive when you purchase from our brand.
Even though our girls are grown now, we still find great joy in seeing our products being used by young families and their adorable babies.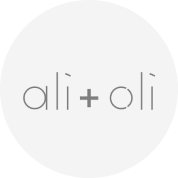 Designed In
Coral Gables, Florida