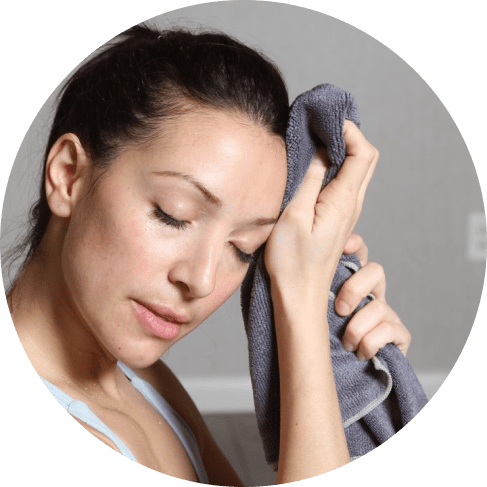 Anti-bacterial full mat coverage
Are you sick of yoga mats that always tend to glide during your heaviest workout? Say no more! It's the Kulae yoga towel that is designed to let you have proper positioning on your mat! Made of 100% sustainable materials, it will definitely provide you with extra comfort during doing sports.
Kulae yoga towel
Luxury yoga towel for your perfect yoga experience
Superior grip and traction
Due to the technology and materials Kulae Yoga Towel is made with, it's ready to ensure proper positioning on your mat without slippage. Slip-free design is silicone-free (no 'nubs' needed), so you can use both sides. Measures 74″ x 25″. Weight: 13.5oz.
Durability & easy care
There's no reason to worry about this yoga towel washing: it's completely machine washable and made with the best knitting structure available.
Absolutely safe and 100% sustainable
Rest assured that this yoga towel by Kulae is non-toxic and sustainable: it's silicone-free, latex-free, and 100% recyclable.
The highest quality materials
With the idea of your extra comfort, this yoga towel is made of resilient, non-fading, super-absorbent microfiber.
Your perfect yoga companion
Kulae yoga towel has everything necessary to become your perfect yoga companion. It's extra-long, anti-bacterial, silicone-free. BTW, it can be even used for several activities outside of yoga as it is reversible.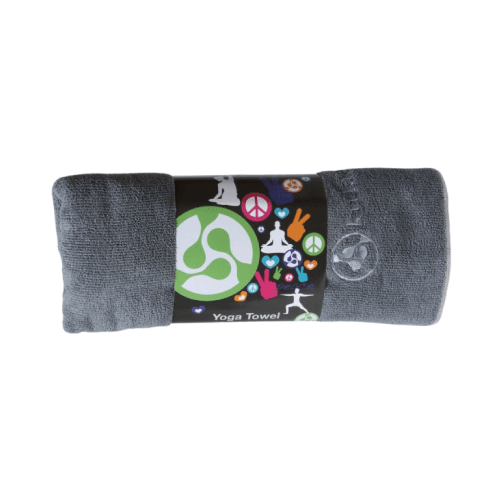 About Kulae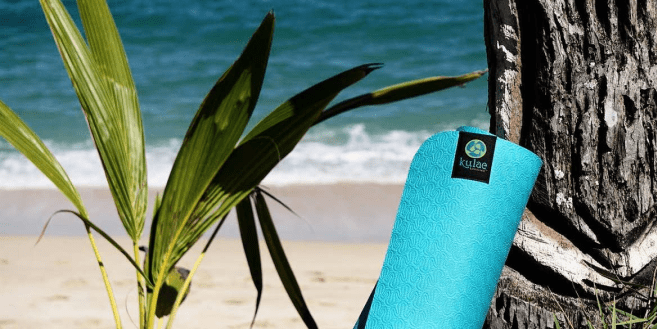 KULAE (Pronunciation: COOL-eye)
What it means: the name Kulae was derived from the Sanskrit word kula, which means "community." Adding the letter "e" to the end of a word in Sanskrit pluralizes it, so we turned "community" into "communities!"
We chose the name "Kulae" with our mission and mantra in mind: we want to help bring communities together through yoga and good karma, helping to maintain healthy people on a healthy planet.
OUR VALUES
We believe that karma is real and wish to build a more positive world where yoga can truly be for everyone without taxing our planet. Kulae subscribes to the tenets of kula (community), yoga (to unite), and karma (the net balance of a person's actions) and sees these elements as the path to a more peaceful, caring, healthy world. We warmly invite you to join Kulae in uniting our collective communities in good karma with the beautiful and constructive practice of yoga.
SUSTAINABILITY
This planet is the only one we've got. We're deeply committed to protecting our Mother Earth and keeping her in the best condition possible for future generations.
COMMUNITY
We are all bettered by the betterment of each individual. We are devoted to treating the people we encounter with kindness, respect, and open-mindedness.
KARMA
Practicing good karma is a form of mindfulness of our actions towards others. It is imperative to us to remain mindful, and create our good karma in ways that really count.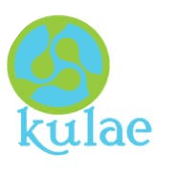 Designed In
Punta Gorda, Florida