You don't need anything else
There's always another level of things. Come indulge in another level of comfort. Combination of a keyboard and a mouse, which is the size of the typical game console controller, what can be cooler?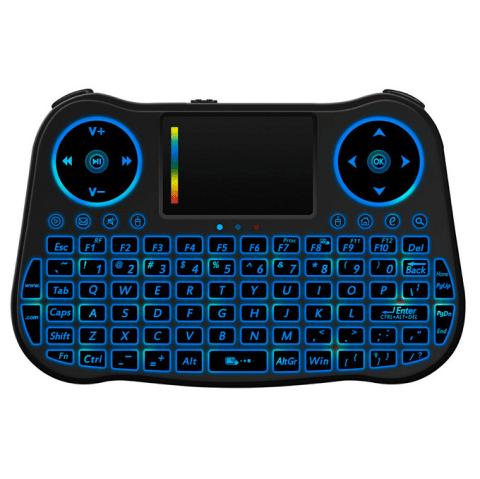 The solution you wanted
Forget about those giant keyboards and endless wires
Works with anything
The device works with desktop computers, laptops, TVs (smart TVs too), Xbox, HTPCs, etc. Enjoy the convenience no matter what device you have.
Comfortable operating
A large touchpad, adjustable mouse settings, palm-sized keyboard, overall ergonomic structure, and design will make you love using it.
Responsible production
The device meets the strictest RoHS standards. No harmful or hazardous materials were used during the production of the device.
Product specifications
Windows compatibility: Windows 2000, XP, Vista, CE, 7. Linux compatibility: Debian-3.1, Redhat-9.0, Ubuntu-8.10, Fedora-7.0 tested. Size: 5.82X3.93X0.70 inches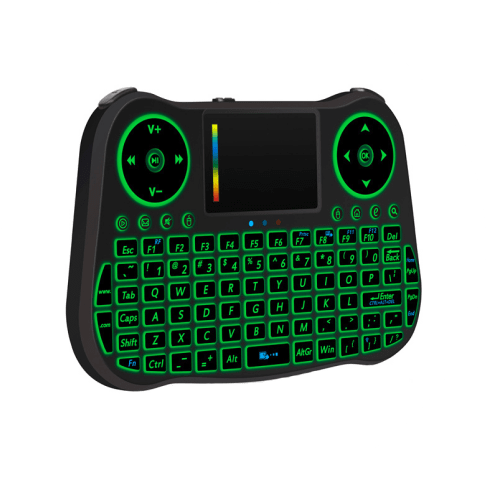 Leveled-up comfort
Use your devices to the fullest capacity with this little helper. No more annoying remote controls that work weirdly, and you have to get adjusted to every single one of them. Now you can enjoy all of your devices the same way, no matter what they are.